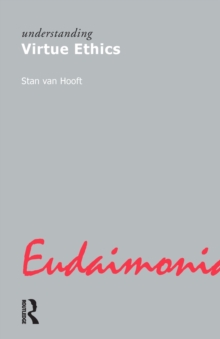 Understanding virtue ethics
1844650456 / 9781844650453
Usually dispatched within 4 weeks
postgraduate Learn More
research & professional
undergraduate
Virtue ethics focuses upon the 'character' of moral agents more than upon the moral status of their actions or of the consequences of those actions.
Aristotle's ethical theory is the major inspiration for the current revival of interest in virtue ethics, outlining how practical problems of moral complexity can be approached from a virtue perspective.
The issue has been intrinsic to the history of philosophy, particularly through the work of Hume, Kant, and Nietzsche, and remains of central importance to contemporary philosophers such as Ricoeur and Levinas.
After presenting a broad overview of the history of the subject, Understanding Virtue Ethics explores virtues in the context of contemporary moral theory to analyse how many of today's intractable moral dilemmas might be overcome by responsible, virtuous agents.
BIC: