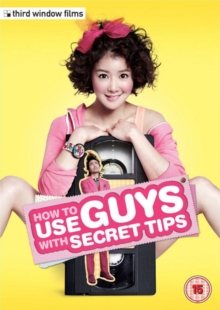 How to Use Guys With Secret Tips
(15) Suitable for 15 years and over.
South Korean romantic comedy. Five years into her job as an assistant director of TV commercials, Bo-na (Si-young Lee) still gains no respect from her peers and is too socially inept to do anything about it.
At the end of her latest shoot, she is left stranded by her co-workers on a secluded beach.
A curious shopping stall attracts her attention and, after commenting on her appearance, the proprietor convinces her to buy one of his self-help videos which offers hints and tips on influencing men and gaining confidence.
Soon afterwards, as Bo-na begins following the videotape's instructions, she undergoes a complete transformation and it isn't long before she is the talk of the town and the object of many men's affections...