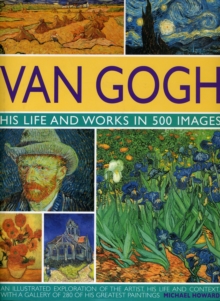 Van Gogh : his life and works in 500 images
075481954X / 9780754819547
31 cm 256 p. : ill. (chiefly col.), ports. (chiefly col.)
The first half of this fascinating book contains a detailed exploration of Van Gogh's life, including his background, early career, influences and relationships.
Beginning with his birth in 1853, it details his childhood, family life, education and work-life before he began painting in 1880.
The second half of the book comprises an illustrated and comprehensive gallery, presenting over 280 representations of his significant works, from his early sketches and paintings to the hugely famous Sunflowers, Irises and The Starry Night.
These superb reproductions are accompanied by thorough analysis within the context of Van Gogh's life and technique.
BIC:
ACVT Art & design styles: Impressionism & Post-Impressionism, AGB Individual artists, art monographs, BGF Biography: arts & entertainment