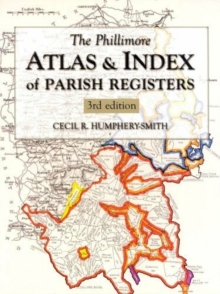 The Phillimore atlas and index of parish registers (3rd ed)
1860772390 / 9781860772399
If you are trying to find yours ancestors, especially before 1837, then this book is a vital source.
The first section has a detailed topographical map together with a map showing the parishes for each county in alphabetical order.
The second section gives details of the parish registers and indexes available for each parish and where they can be located.
It may seem expensive but it can save many hours of research.
The third edition of this index features the addition of a map of the whole UK that shows the county boundaries before 1830 and a shift to reliance on census indexes rather than marriage indexes, which are now summarized in a paragraph.
BIC:
HBTG Genealogy, heraldry, names & honours, WQH Local history