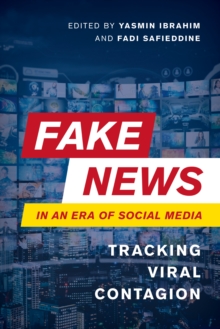 Fake news in an era of social media : tracking viral contagion
1786614219 / 9781786614216
Over the last few years, social media has expanded to become a key platform for news dissemination and circulation.
Nations, governments, organisations and societies are now coming to terms with the unpredictable and debilitating consequences of fake news.
The propagation of fake news has been linked to an increase in measles cases, surges in youth crimes, the spread of pseudo-science, compromised national security, and more.
Some even perceive it as a global threat to democratic systems around the world.
In this book, the authors examine factors influencing the spread of fake news, and suggest ways to combat it by exploring the key elements which enable and facilitate this phenomenon.
BIC: