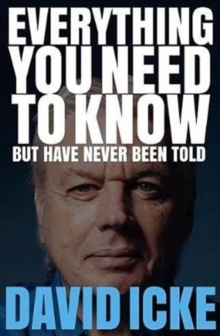 Everything You Need to Know but Have Never Been Told
1527207269 / 9781527207264
"I want to make it clear before we start what the title represents.
Everything You Need To Know, But Have Never Been Told does not refer to all that people need to know in terms of information and knowledge.
How could you put that between two covers? Religious books claim to do this but they are works of self-delusion and perceptual imprisonment.
Everything You Need To Know in this case refers to the information necessary to open entirely new ways of thinking and perceiving reality, both in the seen and unseen, from which everything else will come.
This book is a start not a finish. It is written in layers with information placed upon information that together reveals the picture by connecting the parts.
The parts are fascinating, but the picture is devastating.
Prepare for a perception reboot]] "
BIC: