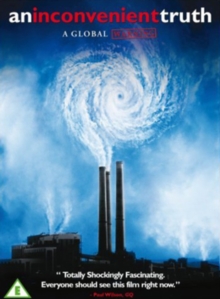 An Inconvenient Truth
Documentary following former 'next president of the United States' Al Gore as he attempts to make the world aware that global warming is a very real threat to mankind.
An impassioned Al Gore tirelessly trots the globe giving talks to anyone who'll listen on the only topic he's interested in - the environmental consequences of global warming.
Footage from the hundreds of speeches Gore delivers on this matter in a year are interspersed with candid interviews with himself and many other authorities on the subject.
Steering clear of judgment of any of the responsible powers, Gore simply puts forward reams of irrefutable fact - combining to form the truth about how we are harming the environment.