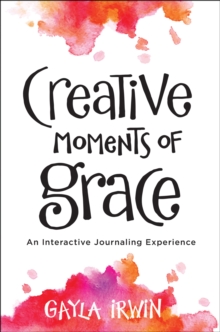 Creative Moments of Grace : An Interactive Journaling Experience
0764219790 / 9780764219795
156 x 235 mm, 256 grams 80 pages
A Creative New Way to Journal!God gave us the gift of creativity, and he invites us to engage with him in a personal and unique manner.
Too often, though, devotional time is anything but creative or personal.
Creative Moments of Grace is an interactive journal that offers simple, fun, creative ideas for prayer and Scripture meditation. Designed as a faith-infused art journal, each page is charmingly illustrated with a prompt aimed at guiding you into prayer or Scripture meditation.
Experimenting with these exercises can lead you to new ways to hear from God, absorb biblical truths, and personalize what you're experiencing.
This will let you hear the message in a deeper, more meaningful way.
You'll grow in your spiritual life and enjoy a fun, creative process along the way!
BIC: