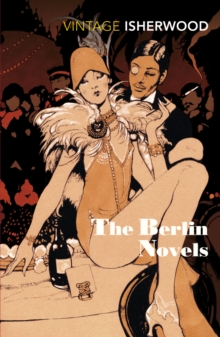 The Berlin novels
0749397020 / 9780749397029
Contents: Mr Norris changes trains. Originally published: London: Methuen, 1935 -- Goodbye to Berlin. Originally published: London: Methuen, 1939.
Christopher Isherwood gives fascinating insight into pre-war Berlin. MR NORRIS CHANGES TRAINSThe first of Christopher Isherwood's classic 'Berlin' novels, this portrays the encounter and growing friendship between young William Bradshaw and the urbane and mildly sinister Mr Norris.
Piquant, witty and oblique, it vividly evokes the atmosphere of pre-war Berlin, and forcefully conveys an ironic political parable. GOODBYE TO BERLINThe inspiration for the film Cabaret and for the play I Am a Camera, this novel remains one of the most powerful of the century, a haunting evocation of the gathering storm of the Nazi terror.
Told in a series of wry, detached and impressionistic vignettes, it is an unforgettable portrait of bohemian Berlin, a city and a world on the very brink of ruin.
BIC: