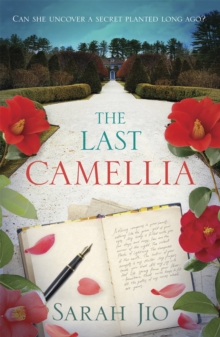 The last camellia
1409190811 / 9781409190813
Reprint. Originally published: New York: Plume, 2013.
A priceless flower. A dangerous past. A terrible secret. On the eve of the Second World War, the last surviving specimen of a prized camellia plant lies secreted away on an English country estate.
When amateur botanist Flora Lewis is employed to infiltrate the household and acquire the coveted bloom, she embarks on a perilous journey of discovery that leads her to a blossoming romance, and into terrible danger. More than half a century later, Addison Sinclair is spending the summer on her husband's enchanting family estate.
Unearthing an old gardener's notebook, she finds herself drawn into the mysteries of the camellia orchard, and the darkness that lurks beneath its beauty.
But as she pieces together the flower's secrets, dangerous truths begin to surface - about Flora's fate, and Addison's own past...
BIC:
FA Modern & contemporary fiction (post c 1945), FV Historical fiction