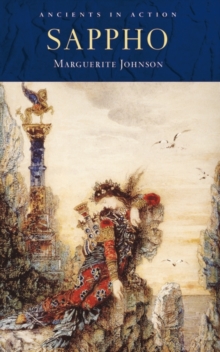 1853996904 / 9781853996900
Usually dispatched within 4 weeks
This series of short incisive books introduces major figures of the ancient world to the modern general reader, including the essentials of each subject's life, works, and significance for later western civilisation.
In the newly created tradition of the "Ancients in Action" series, Marguerite Johnson has written a fascinating and accessible account of what remains of the life and works of the Greek poet, Sappho.
Sappho's ancient biography is covered in addition to the post-classical accounts of her life, which continue to appear, in a variety of creative and non-creative contexts, in contemporary literature and art.
Sappho's poetry, essentially preserved in tantalising fragments, is discussed in a series of thematic chapters that include her religious writings, particularly directed to the goddess of love, Aphrodite; personal interpretations of mythological themes; marriage hymns; and love songs to female companions.
BIC: