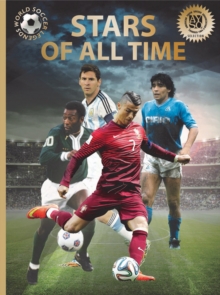 Stars of all Time
0789212951 / 9780789212955
213 x 279 mm, 0 grams 64 pages
Stars of All Time highlights both iconic pioneers of world soccer, including Pele, Johan Cruyff, and Maradona, and more recent all-star players, such as Messi and Ronaldo.
Young readers will learn about where each player grew up, how he made it to the top, and what makes his playing style unique.
Filled with facts and illustrations, showcasing the most exciting players of the past and present, this book will wow both the soccer novice and the passionate fan.
BIC: