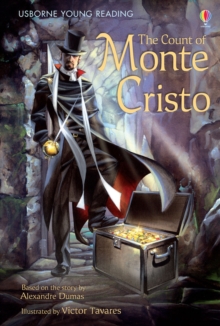 The Count of Monte Cristo
074609700X / 9780746097007
This is a new title in "Young Reading Series Three", which is aimed at children whose reading ability and confidence allows them to tackle longer and more complex stories.
After being framed by jealous rivals, young sailor Edmond Dantes is sent to a gloomy prison for 20 years.
He orchestrates a daring escape and disguises himself as a rich count to gain revenge on the enemies that framed him.
This work is developed in consultation with Alison Kelly, who is a senior lecturer in education and an early reading specialist from Roehampton University.
It is beautifully produced hardback with ribbon marker.
BIC: