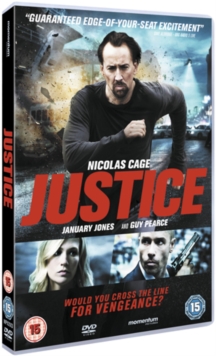 (15) Suitable for 15 years and over.
Action thriller starring Nicolas Cage, January Jones and Guy Pearce.
When his beautiful musician wife, Laura (Jones), is brutally assaulted and left severely traumatised, high school teacher Will Gerard (Cage), having little faith in the power of the law, jumps at the offer of instant justice from Simon (Pearce), the leader of a vigilante group.
Justice comes at a price, however, so when Will rashly agrees to repay the group by doing them a favour in return, he soon finds himself caught in a situation he is ill-prepared for.
Jennifer Carpenter and Harold Perrineau co-star.