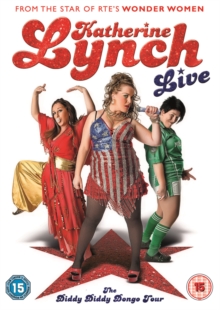 Katherine Lynch: Live - The Diddy Diddy Dongo Tour
(15) Suitable for 15 years and over.
Live TV comedy starring Irish comedienne Katherine Lynch.
The series follows four larger-than-life fictional characters (all played by Lynch): Leitrim's small-town Liz Hurley, country singer wannabe Bernie Walsh, teen blogger Dalkey Dunphy Davenport and sex-starved divorcee Sheila Chic.