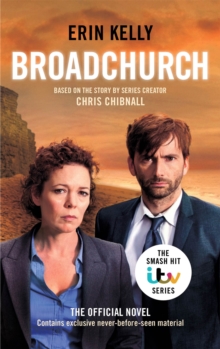 Broadchurch : the novel
0751555584 / 9780751555585
20 cm 433 pages : map (black and white)
Inspired by the BAFTA award-winning ITV series ________________________'Loved the ITV series?
Then you'll adore this clever read from psychological-thriller queen' Sun (Fabulous Magazine)'A crackingly well constructed crime novel' Daily Mirror'Whether you've seen the series or not, this is definitely worth your time' Bella Featuring never-before-seen material and plunging you into the mindset of the characters, this is a must-read if you love Broadchurch, or if you love devilishly good crime ________________________It's a hot July morning in the Dorset town of Broadchurch when Beth Latimer realises that her eleven-year-old son, Danny, is missing.
As Beth searches desperately for her boy, her best friend, local police officer DS Ellie Miller, arrives at work to find that the promotion she was promised has been given to disreputable Scottish outsider DI Alec Hardy. When Danny's body is found on the beach Ellie must put her feelings aside as she works with DI Hardy to solve the mystery of Danny's death.
As the case becomes a murder investigation the news hits the national press, jolting sleepy Broadchurch into the national spotlight. As the town's secrets begin to unravel, members of this tight-knit community begin to consider those in their midst.
Right now it's impossible to know who to trust... ________________________'Erin Kelly is one of the finest stylists in British crime fiction' Sunday Mirror
BIC: