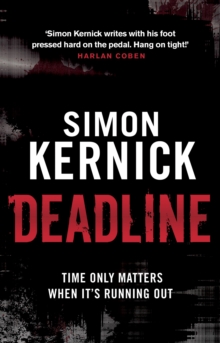 Deadline
Part of the Tina Boyd series
0552164305 / 9780552164306
Reprint. Originally published: London: Bantam, 2008.
'We've got your daughter.'It's evening, you're back late from work - and the house is in darkness.
You step inside, and the phone rings. You answer it - and your world is turned upside down. Your fourteen-year-old daughter's been taken, and her kidnappers demand half a million pounds in cash.
They give you 48 hours to raise the money. If you call the police, she will die. As the nightmare unravels, you can be certain of only two things: that you will do anything to get your daughter back alive - and that time is running out ...
BIC: