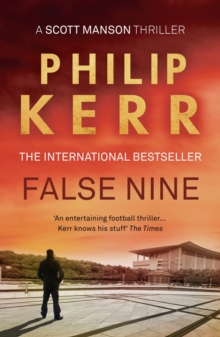 False nine
178497174X / 9781784971748
Stock expected by 21/04/2021
Reprint. Originally published: 2015.
Just because football is a game, it doesn't mean you have to play fair.
Football manager Scott Manson needs a new job, but finding one in the star-studded world of international football isn't easy.
A new position in Shanghai turns out to be part of an elaborate sting operation - and in Barcelona, he's not hired as a football manager, but as a detective.
Barca's star player is missing, and Scott has a month to track him down.
As Scott follows the trail from Paris to Antigua, he encounters corrupt men, wicked women, and the rotten heart of the beautiful game...
BIC: