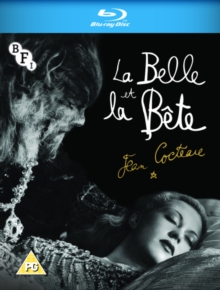 Jean Cocteau's classic fantasy re-casts the well-known fairy tale.
When Beauty's father picks a rose at a deserted castle, a beast in Prince's clothing appears and tells him he must die.
He sends the man home to say good-bye to his family, whereupon Beauty offers to take her father's place.
She goes off to the castle but instead of killing her, the beast falls in love with her.
Commentary: With cultural historian Sir Christopher Frayling
Other Documentary: 'Dreams of Cocteau: The adventure of Beauty and the Beast' (2013); 'Christian Bérard's and Jean Cocteau, two magicians' (2013)