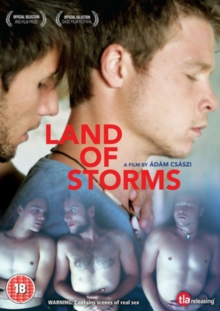 (18) Suitable for 18 years and over.
Hungarian gay-themed drama. Talented footballer Szabolcs (András Sütö) has been playing professionally in Germany and now returns home to his native Hungary after questioning his passion for the game.
He returns to live a quiet life in the country, keeping bees while renovating his grandfather's delapidated house, despite the objections of his father (Lajos Ottó Harváth).
Once there he bonds with a man named Áron (Ádám Varga), a local stonemason, who is knocked unconcious and nursed back to health by Szabolcs.
But as the pair grow closer, their relationship comes under the scrutiny of the town which has never witnessed a same-sex relationship.
The couples' lives become even more complicated when Szabolcs' old teammate Bernard (Sebastian Urzendowsky) arrives from Germany to persuade his friend to return with him.