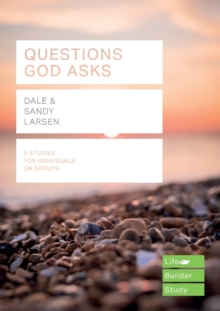 178359702X / 9781783597024
This nine-session LifeBuilder Bible Study covers some of the surprising and interesting questions Old Testament characters heard from God, such as when he asked "Where are you?" of Adam and Eve.
As we consider the questions God asked others, we are guided inward to reflect on the same questions in our own lives.
BIC: