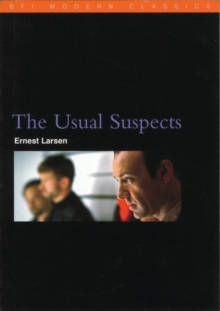 0851708692 / 9780851708690
Stock expected by 05/04/2020
19 cm 95 p. : ill. (chiefly col.)
The film "The Usual Suspects" won Acadamy Awards for Best Original Screenplay (Christian MacQuarrie) and Best Supporting Actor (Kevin Spacey).
A heist thriller with a dazzling twist in the tail, this film "The Usual Suspects" captivated audiences.
Time has seen its reputation grow until it is now a major cult movie.
However, when it was first released critical views were somewhat mixed.
This critical resistance is the author's starting point.
Ernest Larsen examines the film's sophistcated narrative structure and the new spin it puts on an old genre.
BIC: