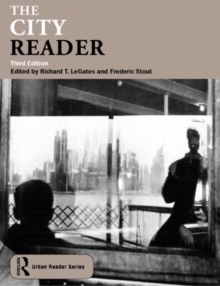 0415271738 / 9780415271738
25 cm xviii, 520 p., [40] p. of plates : ill.
general Learn More
research & professional
academic/professional/technical
The third edition of the highly successful City Reader juxtaposes the very best of publications on the city.
It has been extensively updated to reflect the latest thinking on globalization, information technology and urban theory.
Classic writings from such authors as Lewis Mumford, Jane Jacobs and Le Corbusier, meet the best contemporary writings of, among others, Peter Hall, Saskia Sassen and Manuel Castells.
Fifty generous selections are included: a combination of thirty-four readings from the second edition and sixteen entirely new selections.
Structured to aid student understanding, the anthology features main and part introductions, as well as individual introductions to the selected articles.
The latter contain a brief intellectual biography and a review of the authors' writings and related literature.
Furthermore they provide an explanation of how the piece fits into the broader context of urban history and practice, competing ideological perspectives on the city and the major current debates concerning race and gender, global restructuring, sustainable urban development and the impact of technology and post-modernism. Janet Abu-Lughod, Donald Appleyard, Sherry Arnstein, Ibn Battuta, Timothy Beatley, Ernest W.
Burgess, Peter Calthorpe, Manuel Castells, V. Gordon Childe, Paul Davidoff, Kingsley Davis, Mike Davis, Ber
BIC: