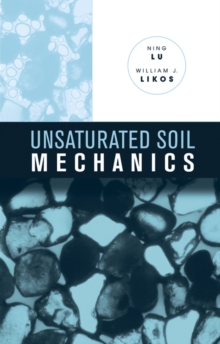 Unsaturated soil mechanics
0471447315 / 9780471447313
Stock expected 12/04/2020
research & professional Learn More
academic/professional/technical
Unsaturated Soil Mechanics is the first book to provide a comprehensive introduction to the fundamental principles of unsaturated soil mechanics.
Offers extensive sample problems with an accompanying solutions manual.
Brings together the rapid advances in research in unsaturated soil mechanics in one focused volume.
Covers advances in effective stress and suction and hydraulic conductivity measurement.
BIC: