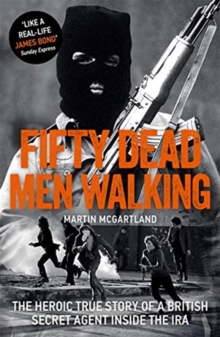 Fifty dead men walking : the heroic true story of a British secret agent inside the IRA
178946028X / 9781789460285
Reprint. Originally published: 1997.
For more than four years, Martin McGartland lived a double-life.
To the IRA, he was a trusted intelligence officer and an integral member of an active-service unit.
To the British Government, however, he was known only as 'Agent Carol'. McGartland is credited by British Intelligence with having saved the lives of at least fifty people.
Working within the ruthless network of the IRA, every time he tipped off the authorities, he saved a life, but with each success came a higher risk of detection.
He continued to pass on life-saving information until,one day, his cover was blown. . .
BIC:
1DBK United Kingdom, Great Britain, 1DBR Ireland, BGHA Autobiography: historical, political & military, JPWS Armed conflict, JWKF Military intelligence