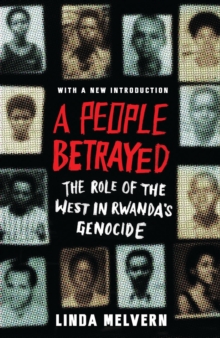 A people betrayed : the role of the west in Rwanda's genocide
178699545X / 9781786995452
General (US: Trade) Learn More
Professional & Vocational
Postgraduate, Research & Scholarly
Undergraduate
Events in Rwanda in 1994 mark a landmark in the history of modern genocide.
Up to one million people were killed in a planned public and political campaign.
In the face of indisputable evidence, the UN Security Council failed miserably in its response. In this classic of investigative journalism, Linda Melvern tells the compelling story of what really happened, revealing both the scale, speed and intensity of the unfolding genocide, as well as exposing the governments and individuals who could have prevented what was happening, if they had chosen to act.
The book also tells the unrecognised heroism of those who stayed on during the genocide - from volunteer peacekeepers to courageous NGO workers. Twenty-five years on from one of the darkest episodes in modern history, A People Betrayed is a shocking indictment of how Rwanda was ignored then and how today it is remembered in the West.
BIC:
1HFGR Rwanda, 1QFH Industrialized / developed countries, 3JJPR c 1990 to c 2000, HBJH African history, HBLW3 Postwar 20th century history, from c 1945 to c 2000, HBTZ Genocide & ethnic cleansing, JPS International relations, LB International law