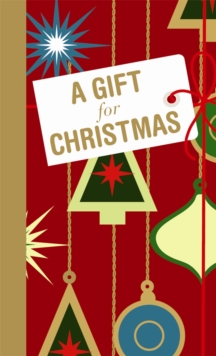 A Gift Book for Christmas (Australian ed/ and Waterstones exclusive in UK ed)
1843174081 / 9781843174080
Usually dispatched within 4 weeks
68 x 112 mm, 56 grams 64 pages
Make the gift of a gift card that little bit more individual.
The perfect way to present your gift card, these delightful gift books contain a pocket at the front to store the card and a name plate to personalize your gift.
Each beautifully packaged gift book is packed with fascinating facts, quirky quotes, and humorous anecdotes.
With seven great designs, there's a gift book to suit everyone and for every occasion, whether it be Christmas, a birthday, or other special times.
BIC: