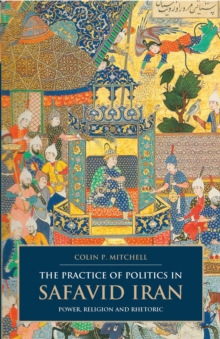 The practice of politics in Safavid Iran : power, religion and rhetoric
1780760965 / 9781780760964
Stock expected by 28/05/2022
Reprint. Originally published: London: Tauris Academic Studies, 2009.
The Safavid dynasty originated as a fledgling apocalyptic mystical movement based in Iranian Azarbaijan, and grew into a large, cosmopolitan Irano-Islamic empire stretching from Baghdad to Herat.
Here, Colin P. Mitchell examines how the Safavid state introduced and moulded a unique and vibrant political discourse, reflecting the social and religious heterogeneity of sixteenth-century Iran.
Beginning with the millenarian-minded Shah Isma'il and concluding with the autocrat par excellence, Shah Abbas, Mitchell explores the phenomenon of state-sponsored rhetoric.
A thorough investigation of the Safavid state and the significance of rhetoric, power and religion in its functioning, The Practice of Politics in Safavid Iran is indispensable for all those interested in Iranian history and politics and Middle East studies.
BIC:
1FBN Iran, 3JB c 1500 to c 1600, HBJF1 Middle Eastern history, JP Politics & government