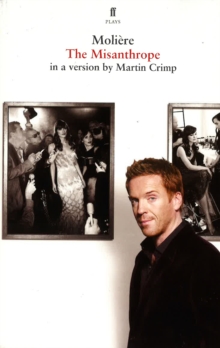 The Misanthrope : in a version by Martin Crimp (Main)
0571259510 / 9780571259519
126 x 198 mm, 126 grams 112 pages
'Crimp has treated Moliere the way Moliere had treated Plautus: he has seized on the timeless core of the story and recast it with wit and respect.
The result is both a genuinely new version of Moliere's play and a homage to it.
The writing it cool, sharp and ferociously funny... A thrillingly sophisticated modern version of a classical play.' Sunday TimesAlceste abhors hypocrisy and the well-rehearsed, sycophantic pleasantries of the chattering classes.
But having savaged Covington - a theatre critic who thinks he can write plays - Alceste goes on to attack Jennifer, the woman he really loves.
What if his determination to tell the truth proves more destructive than their instinct to avoid it?Moliere's greatest comedy, Le Misanthrope (1666), with its fierce argument between conformity and non-conformity, is reworked in this blistering contemporary version. Martin Crimp's version of The Misanthrope premiered at the Young Vic Theatre, London, in February 1996 and was revived at the Comedy Theatre, London, in November 2009.
BIC: