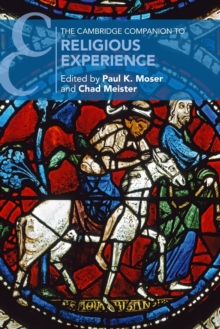 The Cambridge companion to religious experience
1108459110 / 9781108459112
300 pages : illustrations (black and white).
Professional & Vocational Learn More
Tertiary Education (US: College)
For centuries, theologians and philosophers, among others, have examined the nature of religious experience.
Students and scholars unfamiliar with the vast literature face a daunting task in grasping the main issues surrounding the topic of religious experience.
The Cambridge Companion to Religious Experience offers an original introduction to its topic.
Going beyond an introduction, it is a state-of-the-art overview of the topic, with critical analyses of and creative insights into its subject.
Religious experience is discussed from various interdisciplinary perspectives, from religious perspectives inside and outside traditional monotheistic religions, and from various topical perspectives.
Written by leading scholars in clear and accessible prose, this book is an ideal resource for undergraduate and graduate students, teachers, and scholars across many disciplines.
BIC:
HRA Religion: general, HRAB Philosophy of religion, HRLB Theology, JHMC Social & cultural anthropology, ethnography