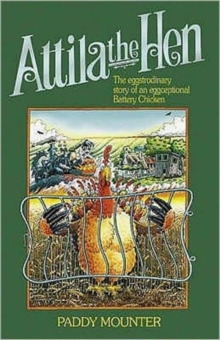 Attila the hen
095584570X / 9780955845703
With everyone taking a much more careful took at the real story behind the food on their plate, Jolly Good Egg are delighted to announce the publication of "Attila the Hen", a tale for children that takes the chickens eye view of the thoughtless cruelty we help to perpetuate every time we take a pack of 'Farm Fresh' battery eggs from the supermarket shelf.
Cooped up in a smelly battery cage is no life for any hen - least of all one as big and stroppy as Attila.
But the big hen has no intention of ending up inside the chicken soup monster, and wastes no time in planning a daring escape.
This is a very funny adventure starring an original and indomitable heroine.
BIC: