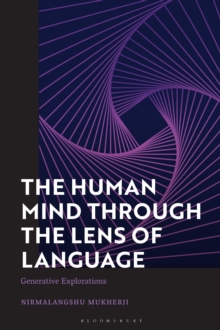 The Structure of the Human Mind : Explorations in Language, Music, Cartesian Sign
1350062685 / 9781350062689
156 x 234 mm 256 pages, 10 bw illus
Most living forms in nature display various cognitive abilities in their behaviour.
While humans share many aspects of cognition with animals, no other organism builds fires and wheels, navigates with maps, and tells stories to other conspecifics. The classical philosophers, such as Rene Descartes, postulated the mind precisely to mark the distinction between humans and `beasts'.
This book introduces, defends, and develops a novel philosophical approach to the study of mind.
Nirmalangshu Mukherji argues for a simple, narrow and species-specific conception of the human mind, drawing on discussions of language and music to launch a conceptual inquiry into what the human mind ought to look like.
BIC: