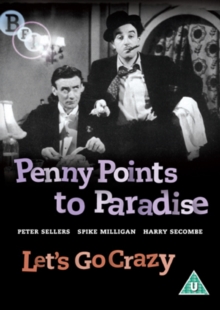 Penny Points to Paradise/Let's Go Crazy
(U) Universal, suitable for all.
Double bill of Peter Sellers comedies. In 'Penny Points to Paradise' (1951), Sellers' first screen role, he's joined by fellow Goons Spike Milligan and Harry Secombe.
When Harry and Spike visit Bristol to spend the winnings from Harry's latest Pools win, the boys are soon targeted by a gang of local counterfeiters. 'Let's Go Crazy' (1951) is a short comedy film in which both Sellers and Milligan play multiple roles.