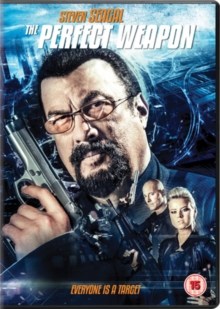 (15) Suitable for 15 years and over.
Steven Seagal stars in this sci-fi action feature directed by Titus Paar.
Set in the near future, The Director (Seagal) of a secret government organisation prides himself with being in control of a group of assassins with an enviable success rate.
In The Director's latest assignment, however, he fails to kill his target and finds himself on the run from the same organisation to which he has dedicated his life.
The cast also includes Johnny Messner, Sasha Jackson and Vernon Wells.