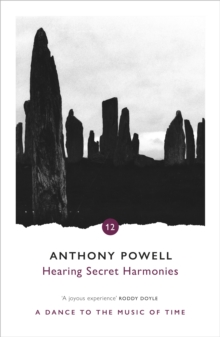 Hearing secret harmonies
0099472538 / 9780099472537
Reprint. Originally published: London: Heinemann, 1975.
"A Dance to the Music of Time" chronicles the lives of over three hundred characters, and is a unique evocation of life in twentieth-century England.
It is unrivalled for its scope, its humour and the enormous pleasure it has given to generations.
This concluding novel in the sequence follows Nicholas Jenkins and a host of familiar characters now with the insights, maturity and obsessions of middle age.
From a cultural conference in Venice to the decline and fall of Kenneth Widmerpool, it is a triumphant conclusion to a masterpiece of English fiction.
BIC: