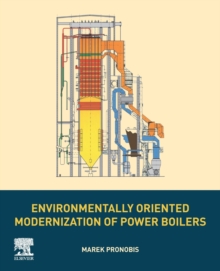 Environmentally oriented modernization of power boilers
0128199210 / 9780128199213
Usually dispatched within 4 weeks
24 cm 344 pages : illustrations (black and white, and colour)
Environmentally oriented modernization of power boilers explains how to retrofit and upgrade power boilers in aging thermal and CHP plants, with emphasis on pulverized fuel boilers (PF).
The work provides direct avenues to higher boiler efficiency, harmful emissions reduction, fuel grinding system modernization, fuel flexibility, boiler operation flexibilization, reduced corrosion, erosion, and fouling.
It also explores how to integrate emission reduction systems into boiler operations.
The work is planned for engineers and graduate students as well as for power plant management.
For the latter, it helps find the best solution for the necessary modernization and functions as an aid in organizing tenders as well as in evaluating projects offered.
BIC: