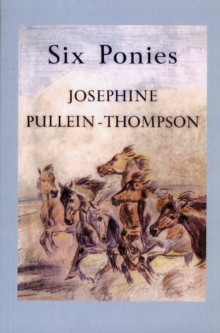 Six ponies ([New ed.])
1906123063 / 9781906123062
Usually dispatched within 2 weeks
20 cm xiii, 316 p. : ill.
Published in Scotland. Previous ed.: London: Collins, 1946.
Six New Forest ponies are given to six children for a year.
During that time they have to break them in, and at the end of it there is a competition to see who has done best.
But who will win; June Cresswell whose matelpiece is stacked with silver cups; John, who cannot get any one to help him till his mother comes gallantly forward; the Radcliffes who shout and quarrel and live in the whirl of a big family of all ages; Susan from the ugly red house on the hill; or scruffy, self-conscious Noel?
BIC:
* Variable discounts between 0% and 15% are applied to items where BBfS cannot determine exact discounts from suppliers.