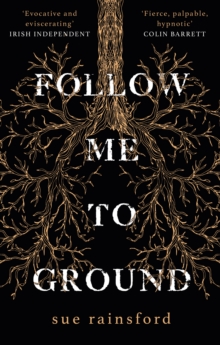 Follow me to ground
1784164941 / 9781784164942
20 cm 197 pages : illustrations (black and white)
Reprint. Originally published: London: Doubleday, 2019.
'A tangled, gnarled, wonderfully original, strange, beautiful beast of a book' DAISY JOHNSON, author of Everything Under'Beautiful and terrifying' SUNDAY TIMES'Seethingly assured debut fuses magical realism with critical and feminist theory' GUARDIANIn house in a wood, Ada and her father live peacefully, tending to their garden and the wildlife in it. They are not human though. Ada was made by her father from the Ground, a unique patch of earth with birthing and healing properties.
Though perhaps he didn't get her quite right. They spend their days healing the local human folk - named Cures - who visit them, suspiciously, with their ailments.
When Ada embarks on a relationship with a local Cure named Samson, and is forced to choose between her old life with her father, and a new one with her human lover.
Her decision will uproot the town - and the Ground itself - for ever. A poised and simmering tour-de-force, FOLLOW ME TO GROUND is a sinister vision of desire and freewill, voiced in earthy prose and eviscerating detail by an astoundingly original new writer. 'Equal parts beauty and horror, and unlike anything you will read this year' TEA OBREHT'Fierce, palpable, hynoptic.
A dazzling, troubling dream' COLIN BARRETT'A writer to watch' METRO'An astonishing debut heralding the career of an exciting new writer.
Strange, lyrical, and arresting, this novel will draw readers into its extraordinary spell.' KIRKUS starred review LONGLISTED FOR THE DESMOND ELLIOT PRIZE 2019
BIC:
1DBR Ireland, FA Modern & contemporary fiction (post c 1945), FK Horror & ghost stories, FQ Myth & legend told as fiction