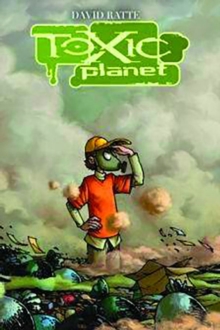 Toxic planet
0759529280 / 9780759529281
23 cm 160 p. : chiefly ill.
In Sam's world, pollution is such that everyone is forced to wear gas masks at all times.
He lives with a lovely young woman whose face he has not seen in years.
Though pollution still poses a few (arguably) negligible problems here and there, Sam finds the state of his world. . . normal! At the factory where he works, everyone seems resigned to live in such putrid surroundings; 'It's just how things are!' 'It's not dangerous!' they say.
Sure, it's not dangerous. Not all of the time, anyway.
BIC: