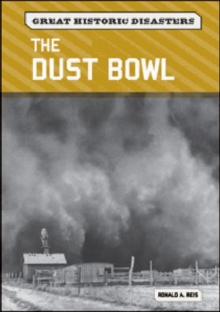 0791097374 / 9780791097373
Stock expected by 22/04/2020
Housewives hung wet sheets and blankets over windows, struggling to seal every crack with gummed paper strips.
A man avoided shaking hands, lest the static electricity gathered from a dust storm knock his greeter flat.
Children's tears turned to mud. Horses chewed feed filled with dust particles that sandpapered their gums raw.
Dead cattle, when pried open, were filled with pounds of gut-clogging dirt.
The simplest thing in life, taking a breath, became life-threatening.
The Dust Bowl conditions during the 'Dirty Thirties' were no blind stroke of nature, but had their origins in human error and in the misuse of the land. ""The Dust Bowl"" recounts the factors that led to the Dust Bowl conditions, how those affected coped, and what can be learned from the tragedy, considered by many to be America's worst prolonged environmental disaster.
BIC:
1KBB USA, 3JJG c 1918 to c 1939 (Inter-war period), 5AL Interest age: from c 10 years, YQH Educational: History