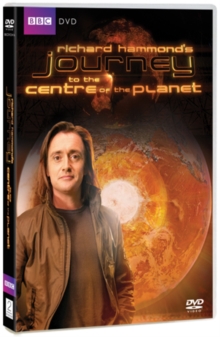 Richard Hammond's Journey to the Centre of the Planet
Documentary in which Richard Hammond of 'Top Gear' fame explores the workings of inner planet Earth.
Using explanatory techniques including a virtual 3D Earth and spectacular CGI, this BBC production maps the various layers of the Earth and examines how they affect life on the surface and the overall geology and balance of the planet.
As part of his journey, Hammond heads to Iceland to experience two continents that are separated by a mere three metres, and takes a deep sea plunge into the Monterey Canyon to view the bioluminescent sea creatures it nourishes.