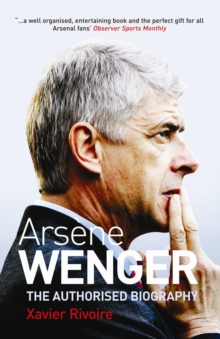 Arsáene Wenger : the biography ([New] ed)
1845133390 / 9781845133399
20 cm xiv, 322 p., [8] p. of plates : col. ill.
Previous ed. of this translation: 2007.
Respected across the world, Arsenal manager Arsene Wenger is credited with revolutionising one of the biggest clubs in Europe - famously bringing free-flowing football to 'boring, boring Arsenal' - and with influencing approaches to the modern game.
In an industry of disposable contracts and ruthless sacking, his long tenure is testament to his success and dedication, and to the loyalty of players and fans.
Wenger cooperated with leading sports journalist Xavier Rivoire to write this authorised and definitive biography, which includes exclusive interviews with Wenger, ex and current players, family, colleagues and observers, across Japan, France and England.
The result is a highly readable portrait of an astute and incisive manager, a shrewd talent scout and man manager, as well as an intensely private and intriguing man.
BIC:
BGS Biography: sport, WSJA Football (Soccer, Association football)