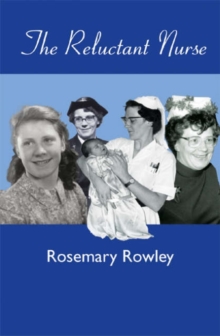 The reluctant nurse
1905226292 / 9781905226290
Rosemary Rowley's autobiography 'The Reluctant Nurse' is a warm-hearted account of the author's fascinating and varied career in the nursing profession at a time when significant changes were taking place.
After an education affected by war, Rosemary did not aspire to be a nurse but had little choice.
She trained in orthopaedic and general nursing and midwifery, then spent five years in the RAF nursing service.
In 1963 she saw an advertisement in the Nursing Times for a team of nurses to improve the standards of care in Ankara, Turkey.
Rosemary's spirit of adventure encouraged her to take this opportunity and during her time in Turkey she was able to see and do things that most young women of this era would never have been able to experience. "We knew at the time that we were fortunate to have the opportunity to see so much, and we made the most of it." Rosemary's charming and emotional story will prove compelling reading for anyone interested in the development of nursing in the 20th century.
BIC: