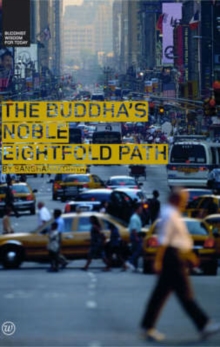 The Buddha's Noble Eightfold Path (2 Revised edition)
1899579818 / 9781899579815
The teaching of the Buddha's Noble eightfold Path is explored in relation to every aspect of life - a treasury of wisdom and practical guidance.
The reader is taken deeper than most introductions while always remaining practical, inspiring and accessible.
This title is first in a new series: "Buddhist Wisdom for Today".
BIC: