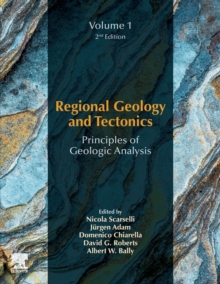 Regional geology and tectonicsVolume 1,: Principles of geologic analysis (Second edition)
0444641343 / 9780444641342
Regional Geology and Tectonics: Second Edition, Principles of Geologic Analysis, Volume One is the first in a three-volume series covering Phanerozoic regional geology and tectonics.
The new edition provides updates to the detailed overview of geologic rift systems, passive margins, and cratonic basins from the first edition and includes new sections on plate tectonics processes, petroleum systems, and new methods of geological analysis and modeling.
This book provides both researchers and practitioners with the basic principles necessary to grasp the conceptual approaches to hydrocarbon exploration in a broad range of geological settings globally.
BIC: