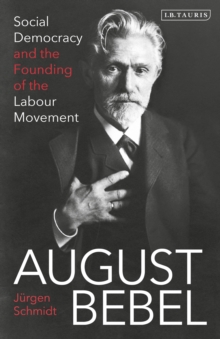 August Bebel : Social Democracy and the Founding of the Labour Movement
0755617762 / 9780755617760
138 x 216 mm 240 pages, 19 bw in 16pp mono plates
August Bebel (1840-1913) was one of the towering figures of late nineteenth century European socialism and the leading figure of the German labour movement from the 1860s until his death in 1913.
Born into a modest family, and a half-orphan from the age of four, his advancement to a pivotal role in the politics of Imperial Germany mirrored the success of German social democracy in this period.
Bebel was not only the founder and first leader of the Social Democratic Workers Party of Germany (SDAP), a political movement that became the largest socialist party in nineteenth-century Europe, but he was also a powerful orator and leading member of the German parliament.
He was described by contemporaries as the 'king of the German workers' and the 'shadow emperor' of Germany.
In this biography, Jurgen Schmidt situates Bebel's life and career in the political, social and cultural history of modern Europe.
He also provides an overview of the growth of the labour movement and working class political activism in late-nineteenth century Germany.
This is an essential biography of one of Germany's most influential and unique politicians, living at a time of great political, social and industrial change in Europe.
BIC:
BGH Biography: historical, political & military, HBJD European history, JPFF Socialism & left-of-centre democratic ideologies, JPHL Political leaders & leadership