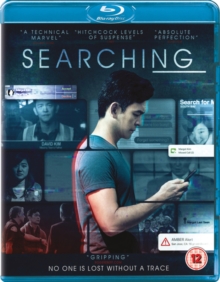 Arabic, Bulgarian, Croatian, Czech, Danish, English, Estonian, Finnish, Greek, Hebrew, Hungarian, Icelandic, Latvian, Lithuanian, Norwegian, Polish, Portuguese, Romanian, Russian, Serbian, Slovene, Swedish, Turkish, Ukrainian
(12) Suitable for 12 years and over.
John Cho and Debra Messing star in this crime thriller co-written and directed by Aneesh Chaganty.
When David Kim (Cho)'s 16-year-old daughter Margot (Michelle La) goes missing, he contacts the police who begin their investigation.
When they fail to turn up any leads however, David decides to look in the one place the police have missed: Margot's laptop.
As he tries to trace her digital footprint, David must piece together Margot's movements to hopefully find her location.
Commentary: Film-makers' commentary
Other Documentary: 'Searching for Easter Eggs', 'Changing the Language of Film', 'Update Username: Cast and Characters'