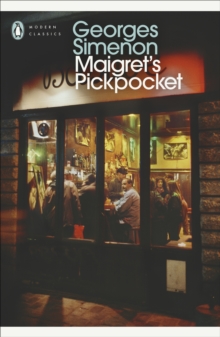 Maigret's pickpocket
0241304172 / 9780241304174
Translated from the French.
'The father of contemporary European detective fiction' Ann Cleeves'Maigret would have found it difficult to formulate an opinion of him.
Intelligent, yes, certainly, and highly so, as far as one could tell from what lay beneath some of his utterances.
Yet alongside that, there was a naive, rather childish side to him.'Maigret is savouring a beautiful spring morning in Paris when an aspiring film-maker draws his attention to a much less inspiring scene, one where ever-changing loyalties can have tragic consequences.
Penguin is publishing the entire series of Maigret novels in new translations. 'His artistry is supreme' John Banville'One of the greatest writers of the twentieth century' Guardian
BIC: