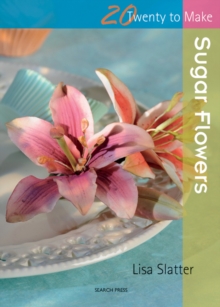 1844486257 / 9781844486250
Lifelike flowers and foliage are yours to make with this great book from Lisa Slatter.
Twenty projects cover a variety of sugar flowers including incredibly lifelike roses, lilies and orchids.
Experienced cake decorator and author Lisa Slatter shows you how to make these wonderful flowers from first principles and simple shapes.
This book will appeal to everyone from beginners to flower experts with a mix of fantastic and true-to-life flowers and foliage.
BIC: