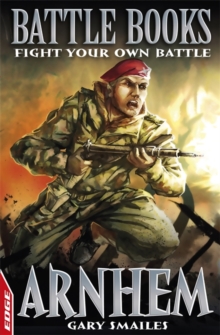 Arnhem
1445101130 / 9781445101132
Stock expected by 11/12/2020
Take up your weapons and prepare to fight your own battle in these all-action, interactive adventures, in which you take part in epic battles from throughout history. It is 1944 and Europe is still in the iron claw of Nazi German forces.
In an attempt to end the war, British leaders have a plan to send elite troops deep behind German defences to capture key targets, including bridges.
You are a Lieutenant in the 2nd Parachute Battalion.
You must command your men forward through enemy territory and reach the bridge in the Dutch town of Arnhem.
You must hold the bridge at any cost...
BIC: